Career Development Cell
Career Development Cell
CDC - Tie-ups & Activities Snapshot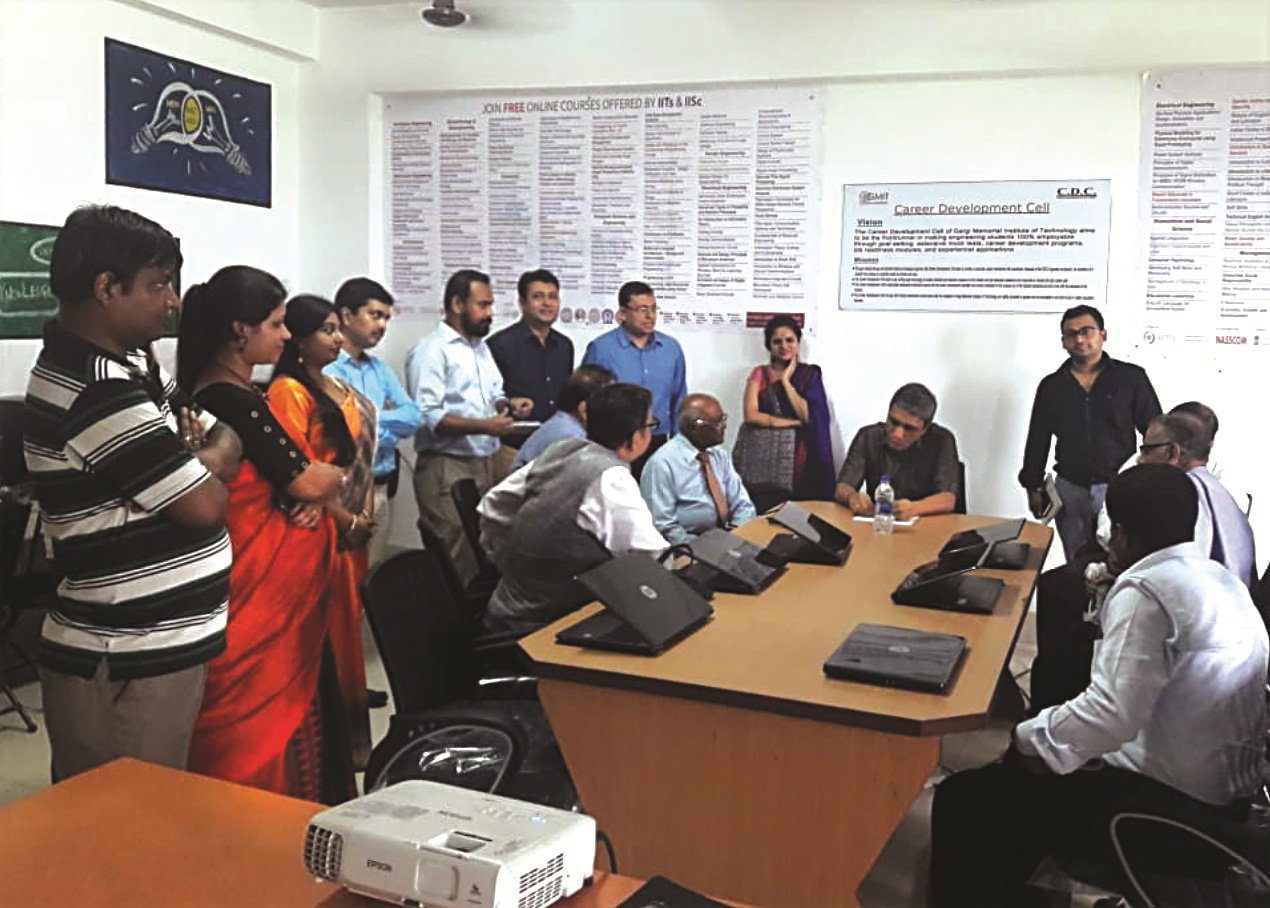 CDC inauguration by Vice Chancellor, MAKAUT, Chairman GMIT G.L.Datta and Chaiman PS Group, Pradip Chopra with CDC members at GMIT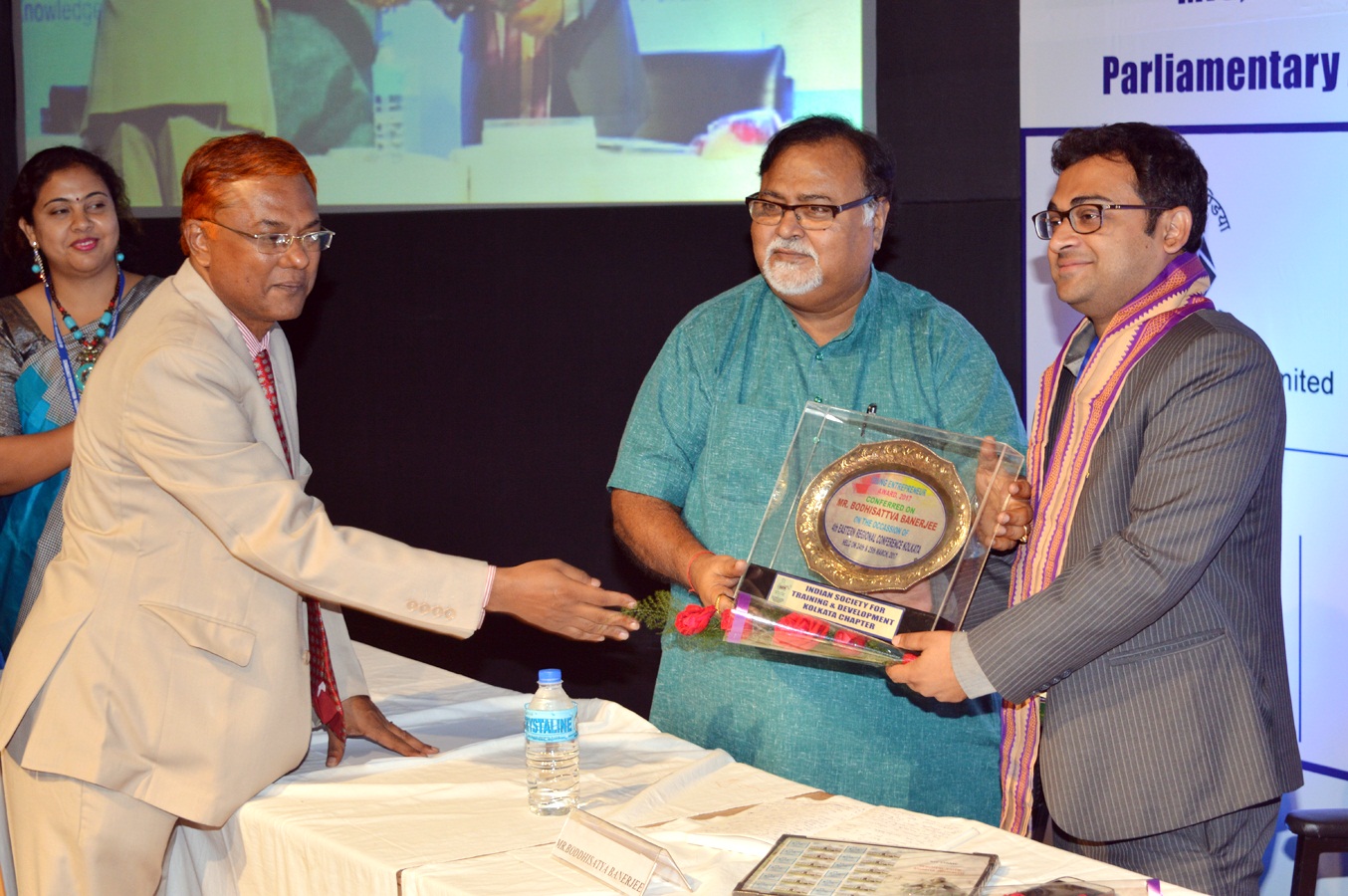 Vice Chairman GMIT, Bodhisattva Banerjee receiving an award as Young Entrepreneur from Hon'ble Education Minister, Partha Chaterjee at an ISTD meet.
NHRDN-GMIT initiative-EA -2018 by CDC _Mr. Dhrubajyoti Majumdar, Cluster HR Manager, L&T Construction Inc.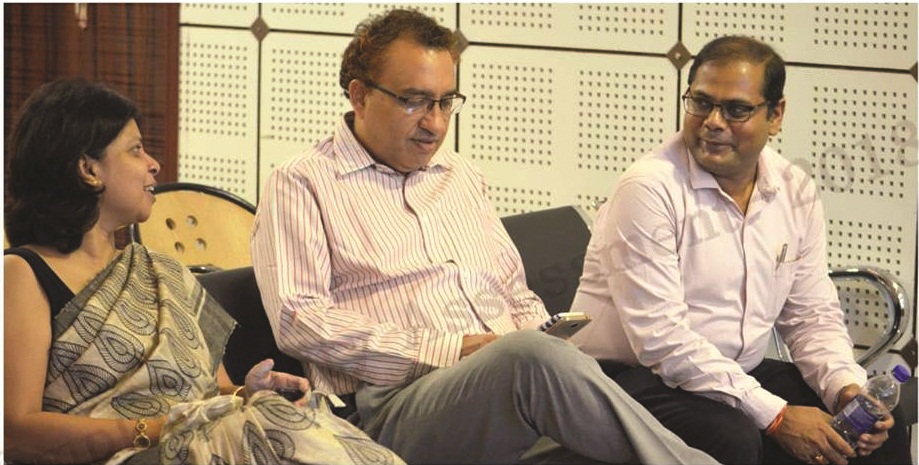 Mr. Manoj Sood, President (HR) with Mr. Vishal Verma, Sr. HR Manager Techno Electric at GMIT (NHRDN-GMIT initiative in Employability Assessment -2018 by CDC).
Canal Top Solar Power Plant Visit, an initiative under NKDA.
MOU signed between GMIT and CII, Yi. Initiative for GMIT students to get social and corporate exposure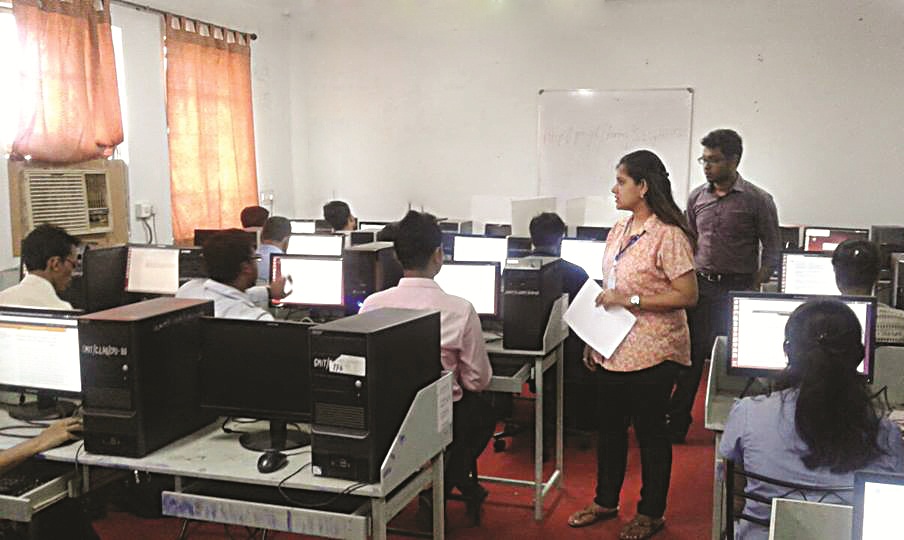 BEATEST- Mock test organised by CDC for 4th year students.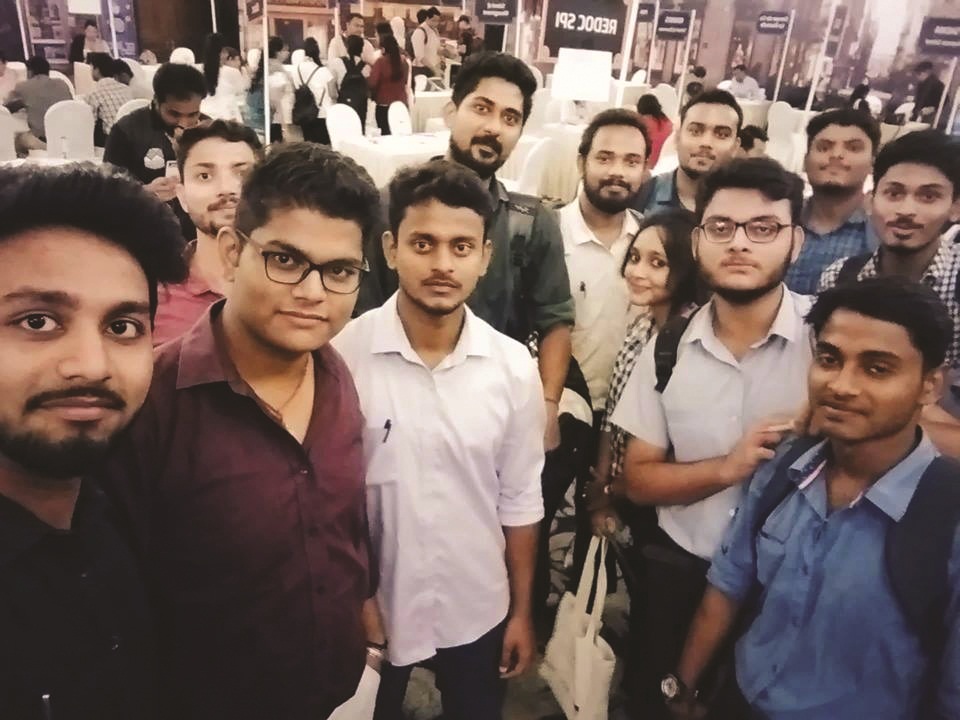 Choose France Programme, Taj Bengal for Higher Studies in France, CDC initiative.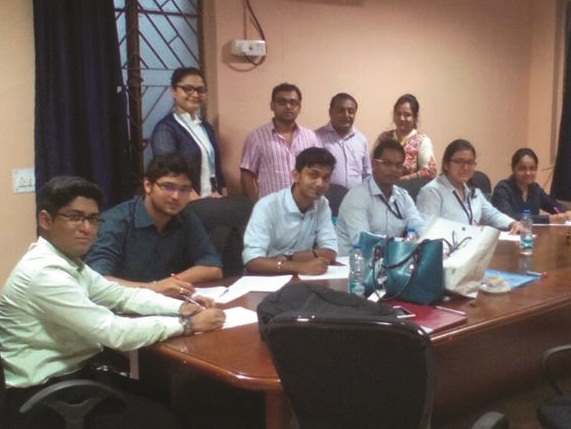 GMIT placement drive, Genpact.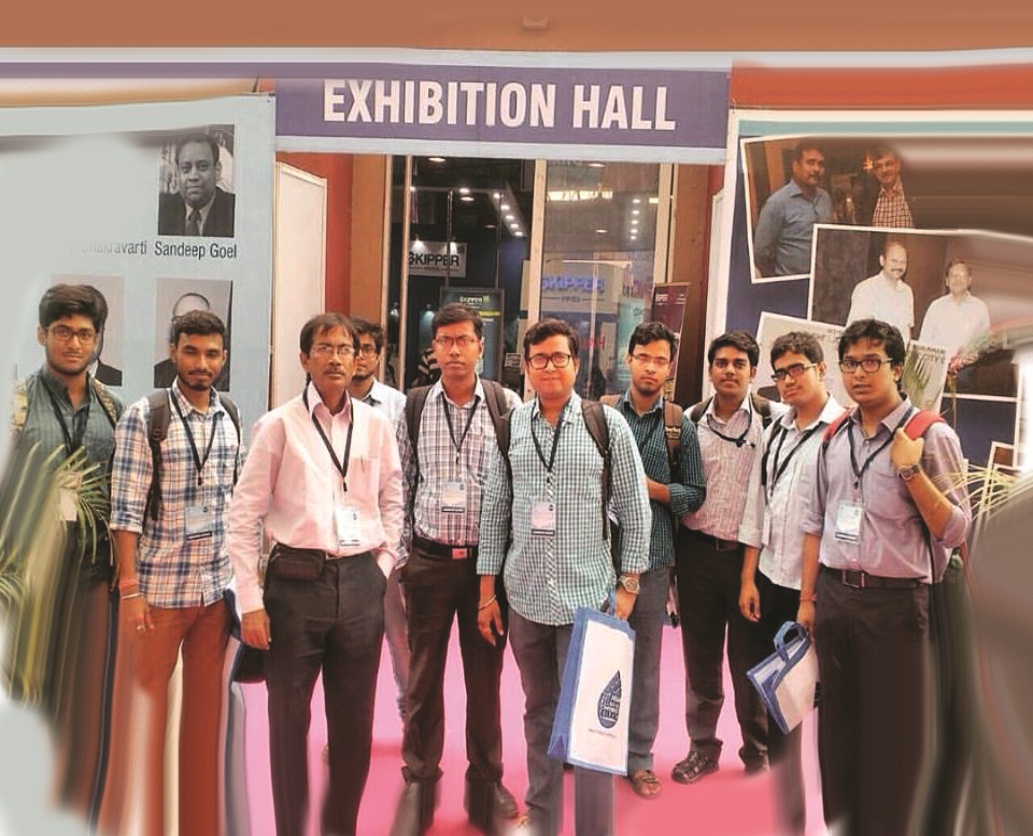 Indian Plumbing Conference.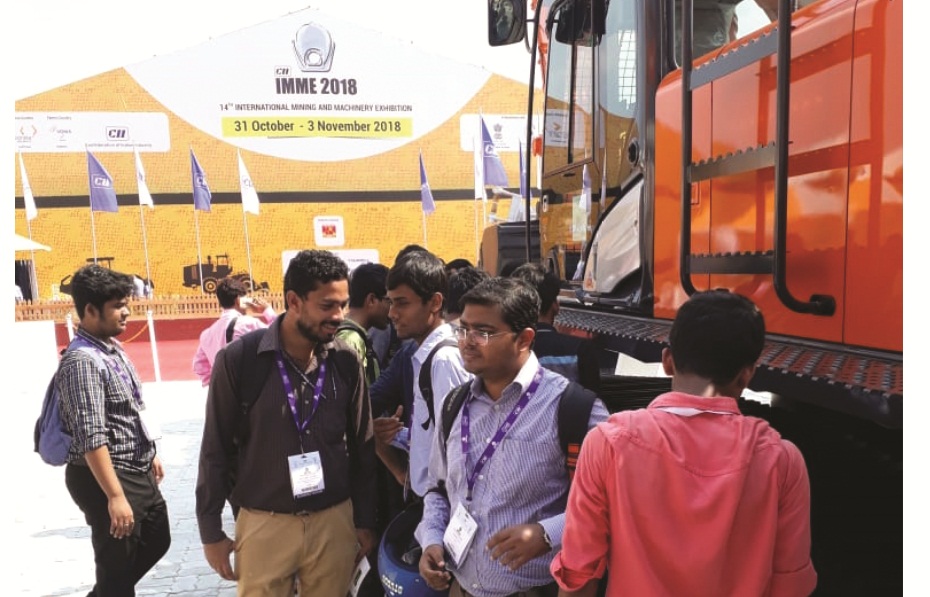 International Mining & Manufacturing Exhibition by CII.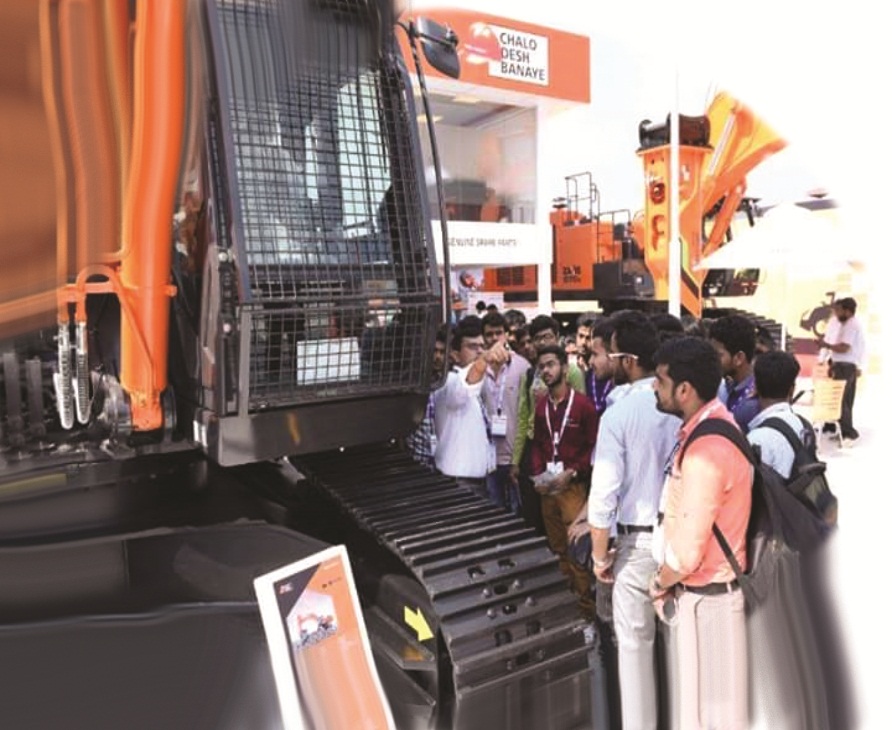 IQOR, Factory & Industrial Training Programme.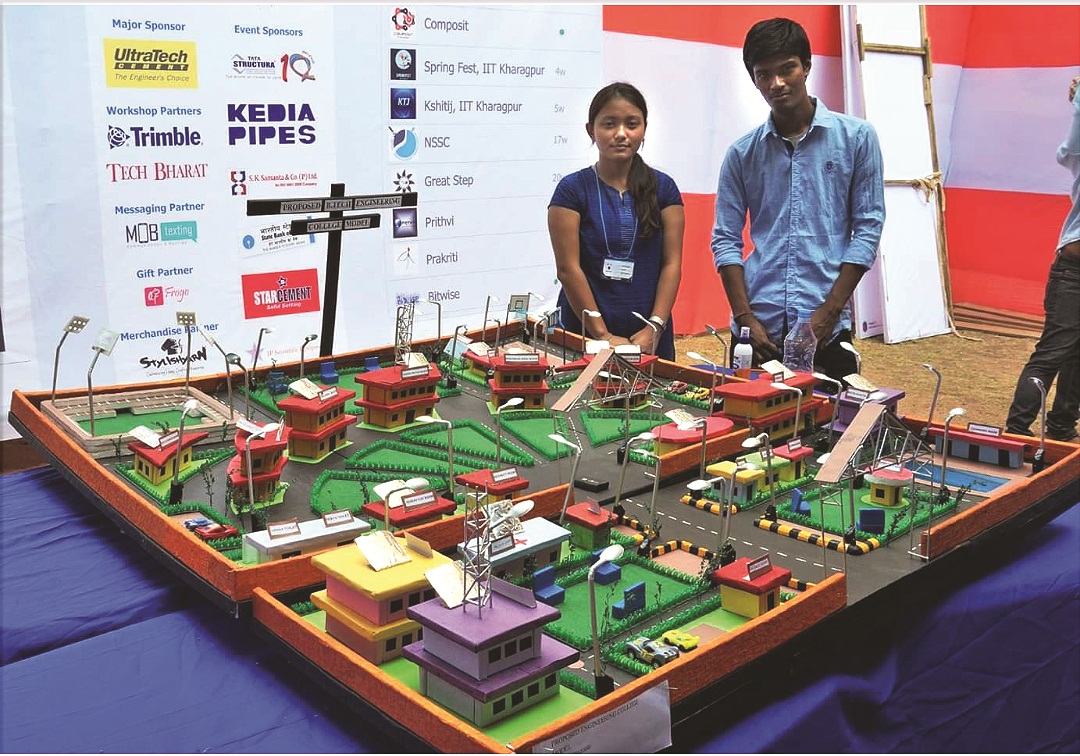 MEGALITH 2016 organised by IIT Kharagpur, GMIT won 2nd place presenting Engineering College Model.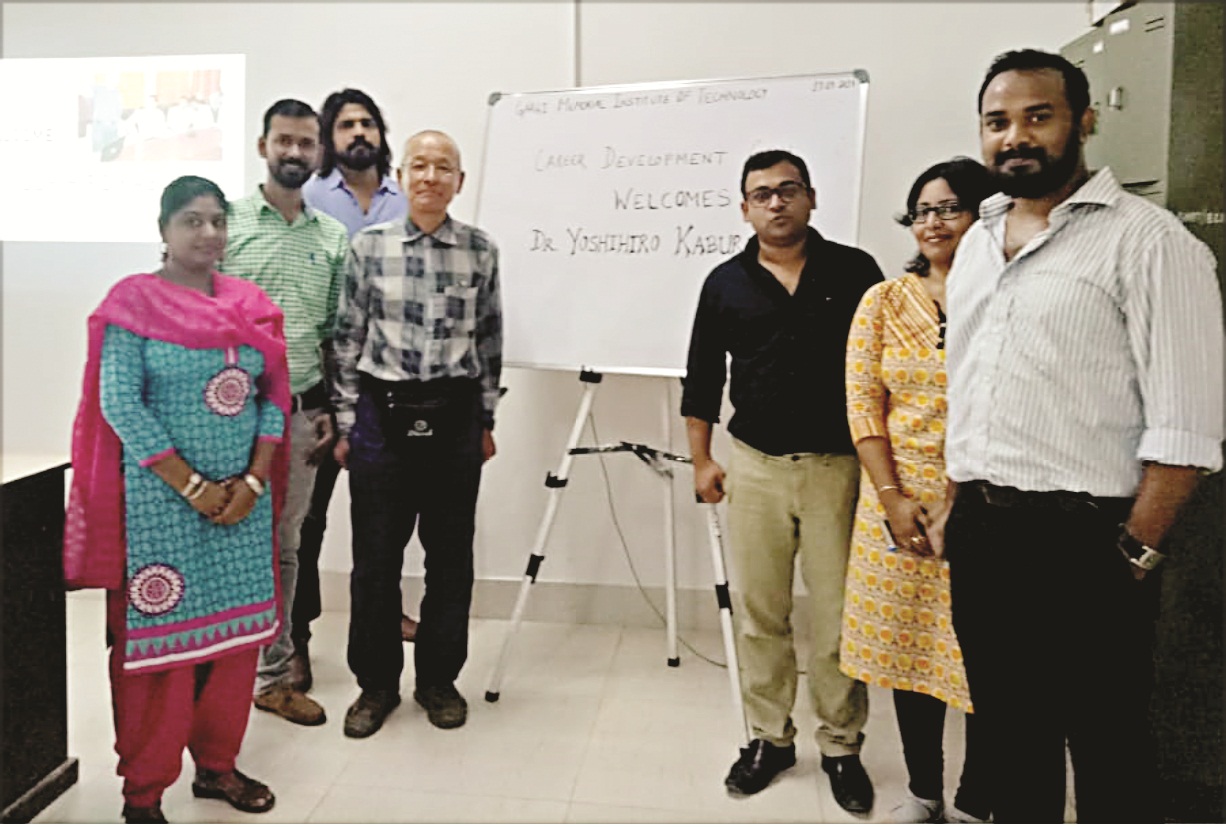 Dr. Yoshihiro Kaburagi (Ph.D & Rtd Deputy MD, National Panasonic India Pvt. Ltd., Delhi at GMIT seminar on 'Japanese Style of Management'.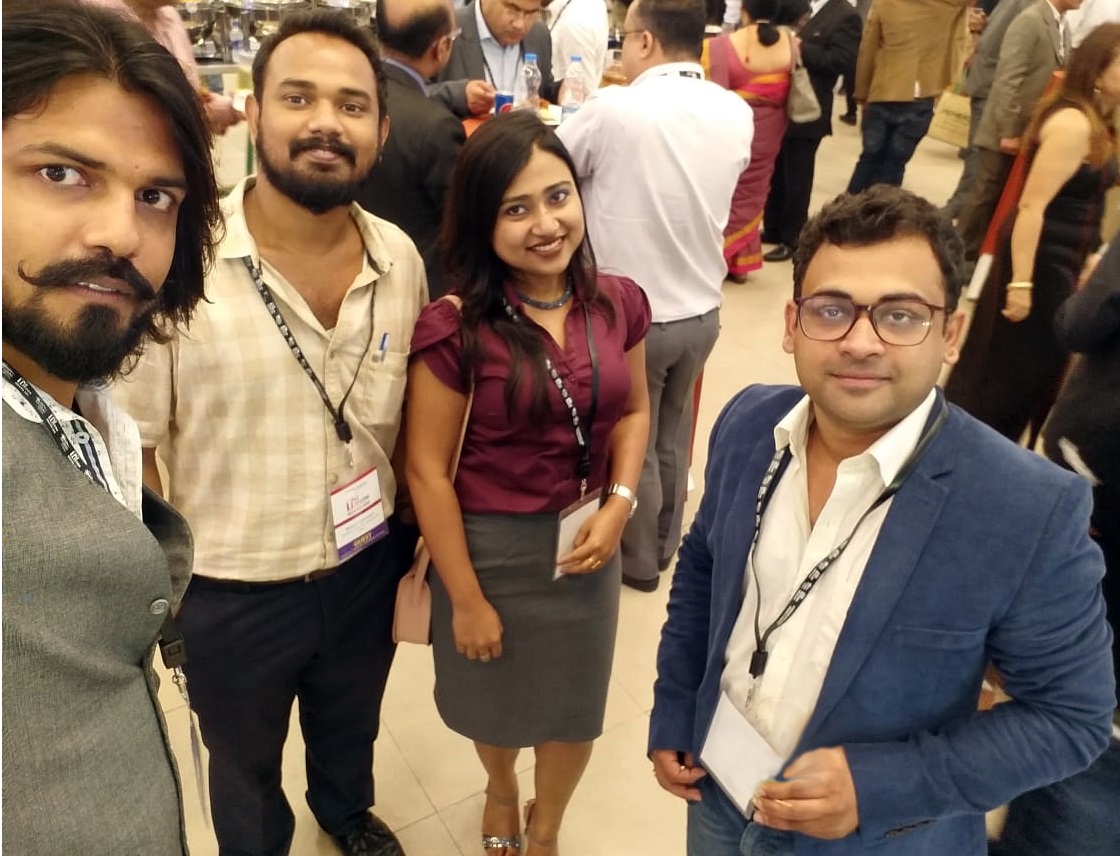 TIE-con meet for entrepreneurship programme.
The Indian Society of Heating, Refrigerating and Air Conditioning Engineers (ISHRAE).
Chairman's Desk
Professor G. L. Datta
B Tech(Hons) (IIT Kgp), M Tech(IIT Kgp), Ph D(IIT Kgp), FIE(I), FIIW, FIIF, MMRSI, MISTE, MICS, CE(I)
Former: Dean (1994-'97) Cont Edu, IIT KGP
Solid base of fundamental science & technology is what I believe ensures a great career as an engineer. Our academic environment ensures such progressive students.
Vice-Chairman's Desk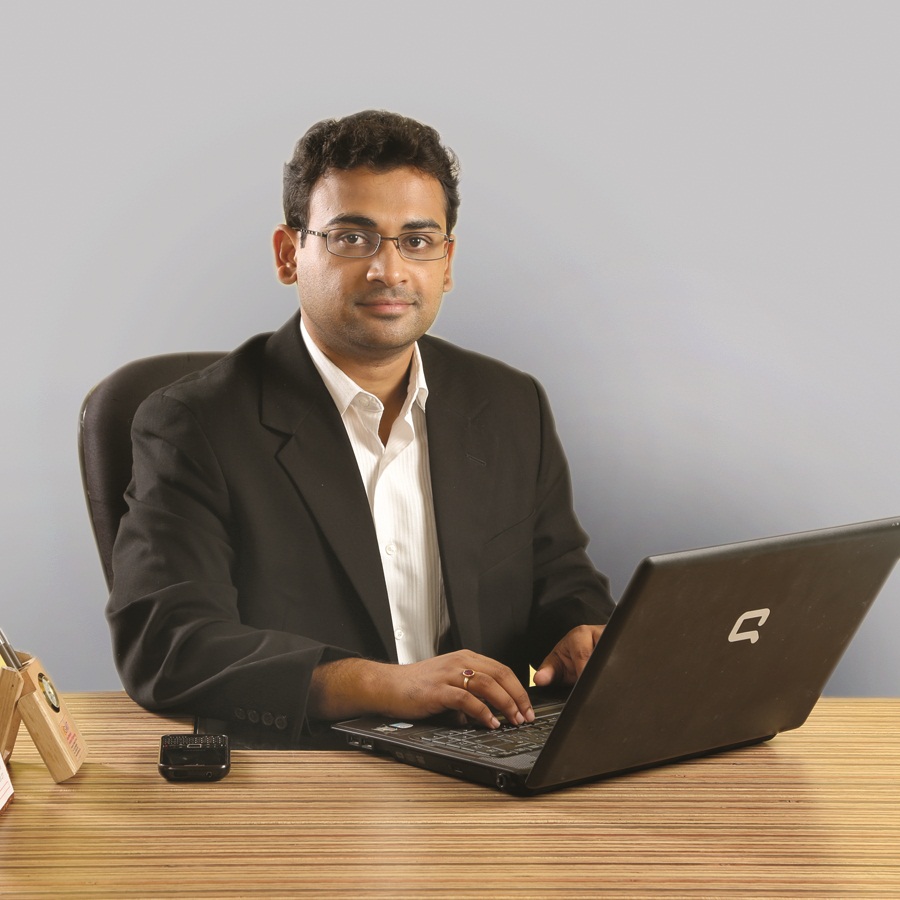 Bodhisattva Banerjee
B.E., MBA (Germany), Country Head, BASSETTI India; Vice Chairman of Central Placement Cell, MAKAUT (formerly WBUT); Member of BCCI, CII, IGCC, TIE (Charters Member), NASSCOM
Knowing fully well that "industry hires for attitude and trains for skills", our students are honed accordingly with right guidance to develop correct attitude and are prepared to imbibe new skills quickly.
Career Development Cell
Debajyoti Ghosh
M.E. (Electrical- Jadavpur University) Assistant Convenor, CDC & Assistant Professor of Department of Electrical Engineering, GMIT
Our robust assessments & subsequent correcting exercises ensure to handpick our students for perfect fitment in necessary job profiles & industrial verticals.
TPO's Desk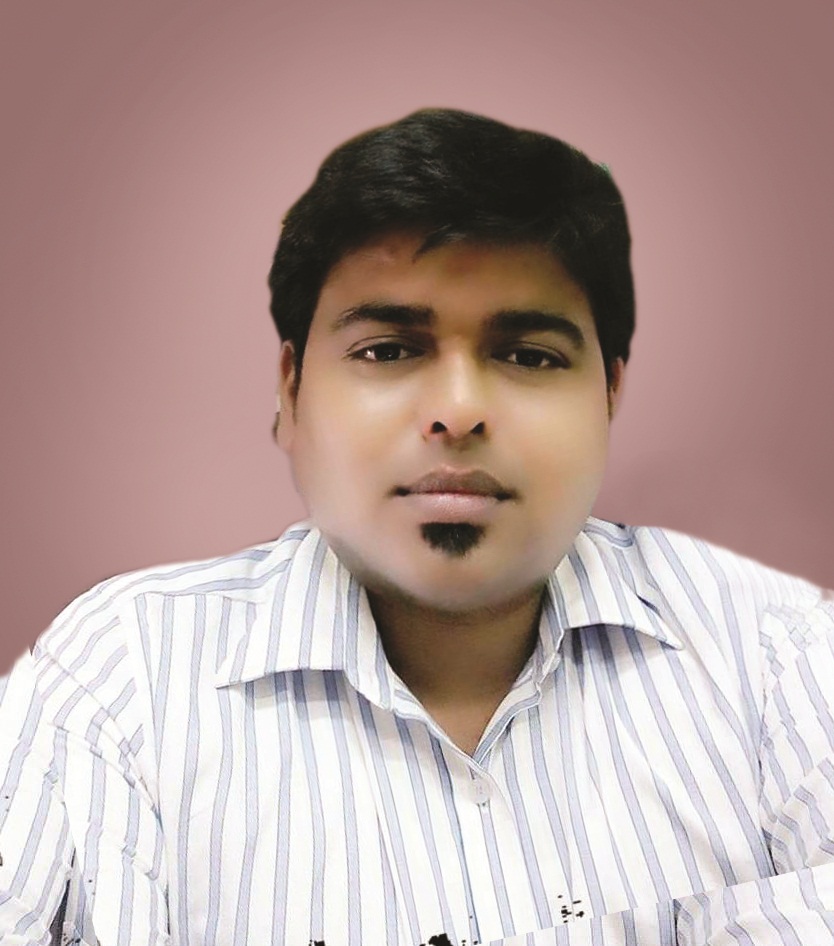 Argha Roy
Master Degree holder with a Nationally 9+years rich experience in corporate relation in education and media industry including Pearson and Viacom 18
It gives us an immense pleasure to extend to you a most cordial invitation to participate in the Campus Recruitment Programme in GMIT. With an increasing thrust on Institute-Industry Interaction, it is my sincere belief that your esteemed organization and GMIT will get along a symbiotic relationship.
Alumni placement profile in Renowned MNC's
Juhi Chowrasia, 2016
CSE, Infosys
Debopam Barik, 2016
CSE, IBM
Samriddha Shil, 2016
ME, Blue Star Ltd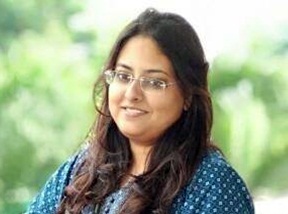 Srijita Das Gupta, 2016
ECE, Cognizant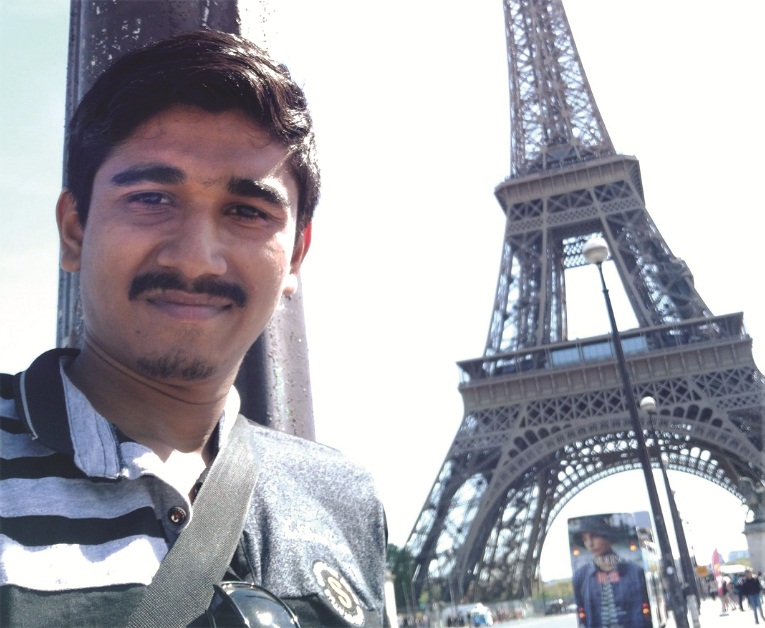 Subho Das, 2017
CSE, Bassetti (HQ-France)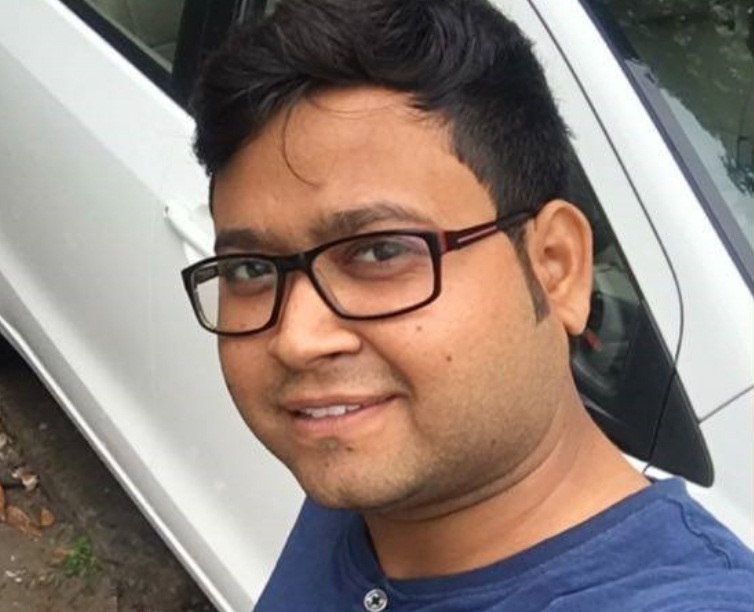 Satya Prakas Pathak, 2017
ME, Hindustan Unilever Ltd.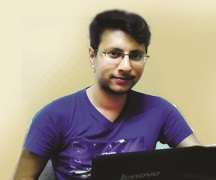 Debarghya Roy, 2017
EE, Hind Rectifiers Ltd.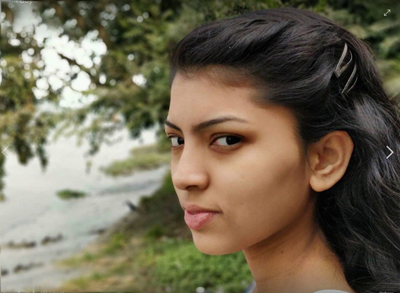 Moumita Dey, 2017
ECE, Wipro
Suprio Roy, 2016
CE, Dalmia Bharat Cement Ltd.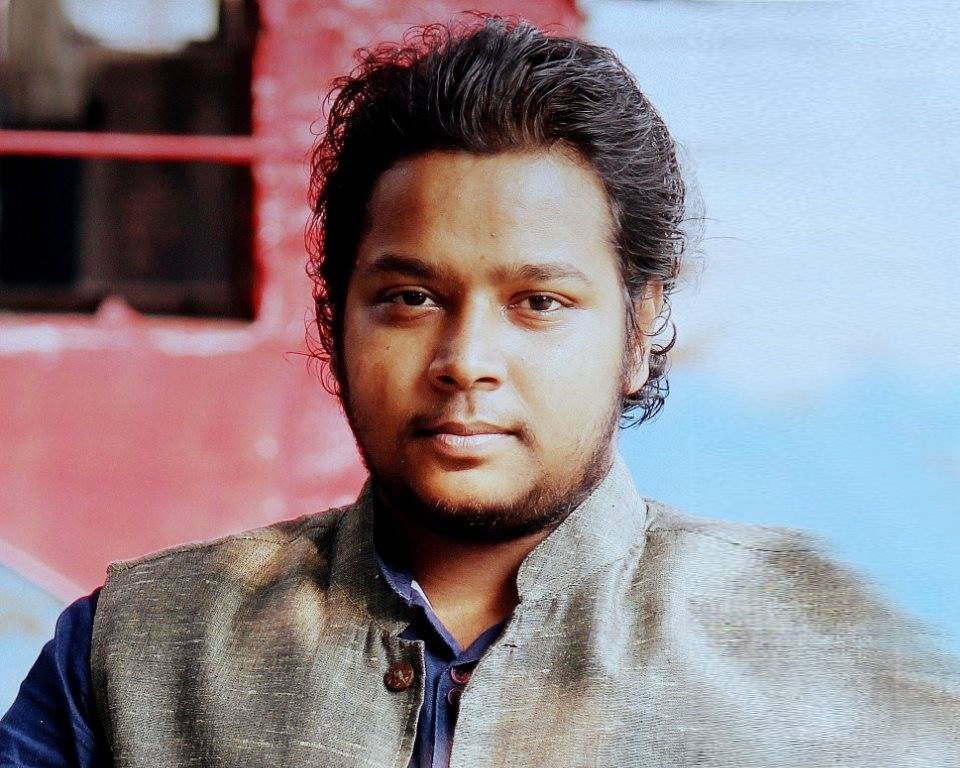 Rahul Chand, 2018
ME, Debson Pumps Ltd.
Sanju Dhara, 2018
EE, Keventer Agro Ltd.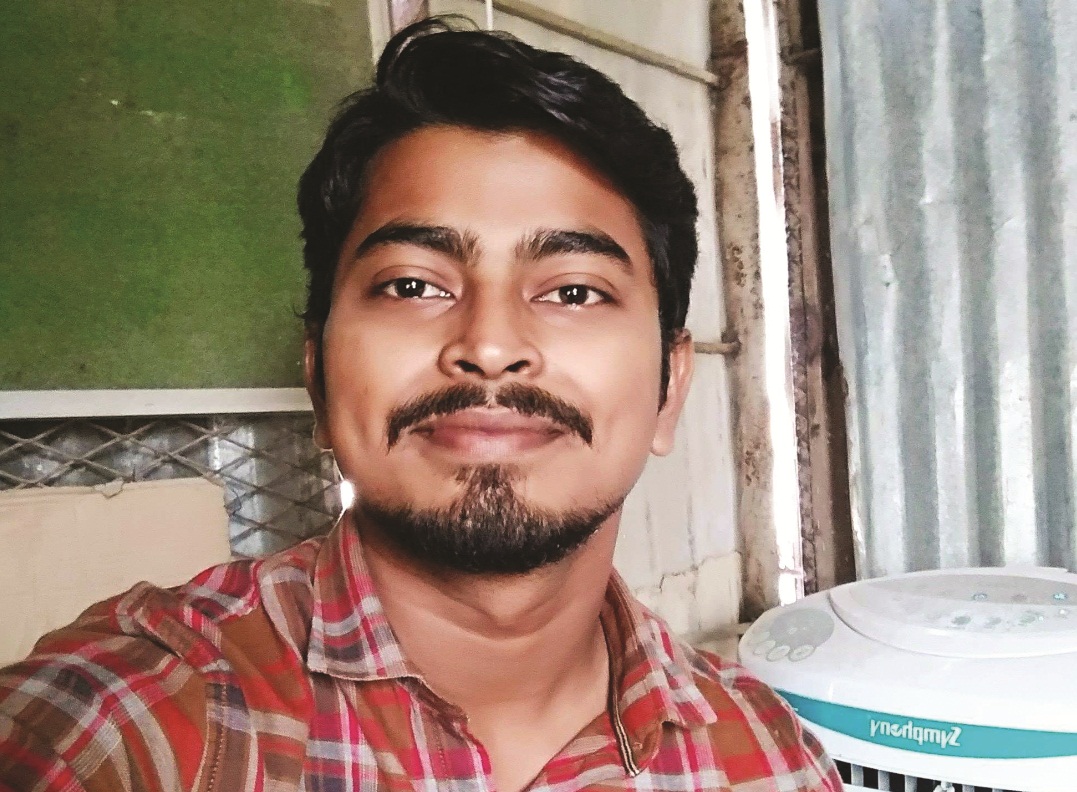 Indrajit Sardar, 2018
CE, RDC Concrete
A few top Recruiters
Our Few Esteemed Recruiters
A
Amazon
Amarraja Batteries (Amaron)
Ajax Fiori
Asahi Glasses
Allied Pumps
Aich Group
AICRA
AGC
Airtel
Aspire Systems
B
Blue Copper Ltd.
Blue Star Ltd.
Bavis Technologies Pvt Ltd.
Bassetti
Byjus
Bharat Engineering Works
C
Cognizant (Off Campus)
Cyberswift Infotech
Calsoft
Capgemini
Captain TMT Bar
Concast
D
Dalmia Bharat Cement Ltd.
Debson Pumps
Devcon System & Projects Ltd.
Durgapur Engineering Company Ltd.
DD Group
F
Franciscan Solutions
Four Fusion
G
GPT group
Genpact
Garuda Power Private Limited (Gppl)
Greenwaves Solutions Pvt Ltd.
H
Hettich
Hind Rectifiers Ltd
Hitachi Consulting Ltd.
Hawkins
HUL
I
IBM
Indian Oil
Innofied Solutions
iBall (Best It World Pvt. Ltd.)
Indiamart
Indus Net Technologies
ITC Infotech
J
JMC Projects
Jbs Enterprise
JBM Auto
JSW Steel
Just Dial
K
Kiswok
Krypton Industries Ltd.
Kreeti Technologies Pvt Ltd.
Keventer Agro Ltd.
Kovair
Kolkata Metro Railway
Keeves Technologies Pvt Ltd.
L
Lumino Industries
Locus Rags
L & T Constructions
M
Manikaran Power Ltd.
Middas Construction Ltd.
Maven Infotech
Matainja Technologies
N
Netscribes Pvt. Ltd.
New Town Grand Realtor
Nucleus School of Banking Technology
Novatree
P
Pinnacle Infotech
Ps Earth Moovers
Patton International Ltd.
Pidnasoft
PS Group
R
RDC Concrete
Robohaat
Ramco
Rashmi Group
Keeves Technologies Pvt Ltd.
S
Shrachi Group
Sonodyne
Simplex Ltd.
Skippers Ltd.
Siemens
Smart Stainless Tube
Stup
T
TCS ION
TIMTS
TATA Power
Tech Mahindras
Technocon Services
Techno Electric & Engineering
Topsel Toyota
Technoxian
V
Vediocon D2H
Vyoma Innovus
Veltech University